How do I use the RecipeBox Google Chrome extension?
Installing the Chrome Extension

Click "Add to Chrome"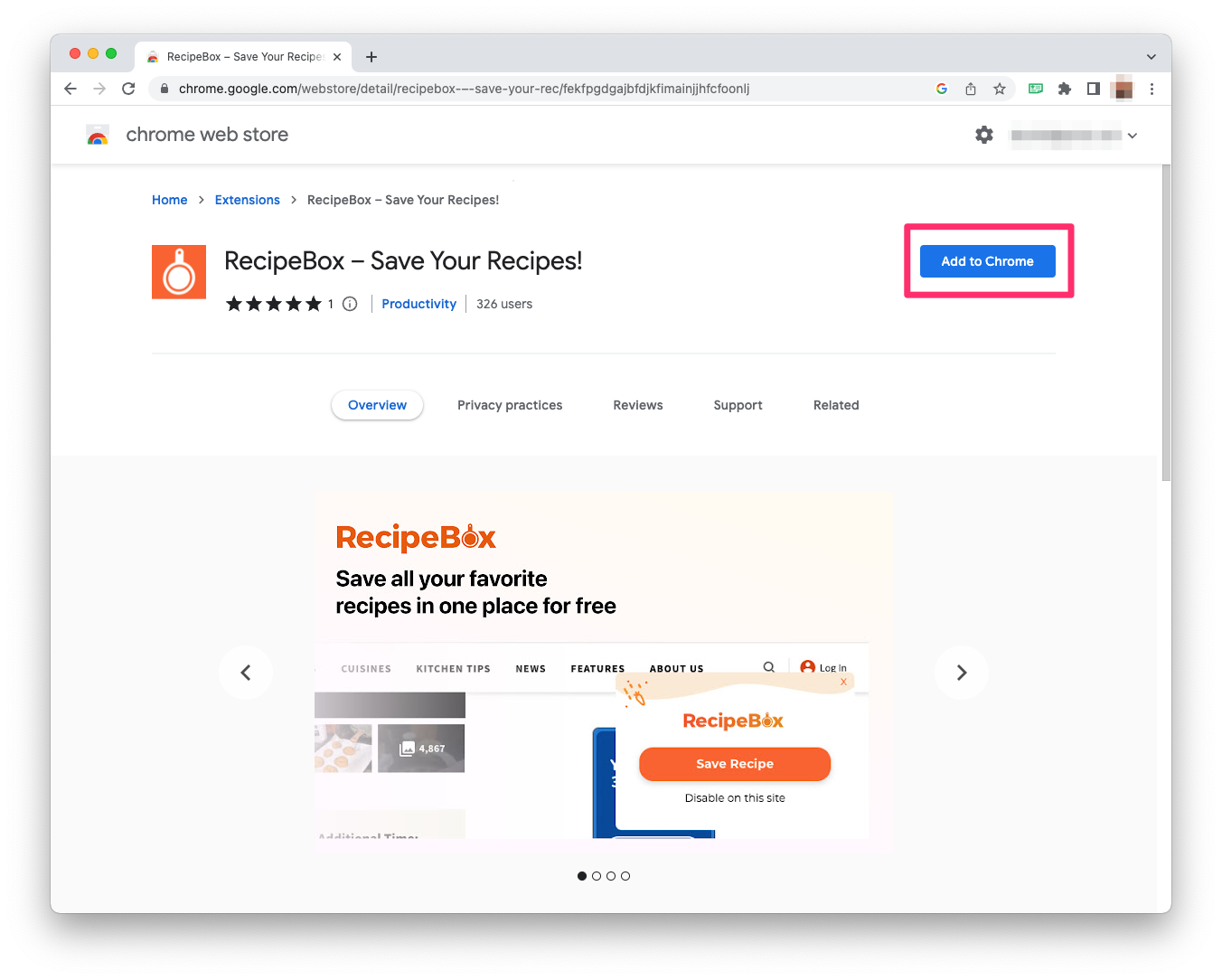 Click "Add extension".
Note: The requested permission allows the RecipeBox extension to detect a recipe on the current web page and access the URL to save it in RecipeBox.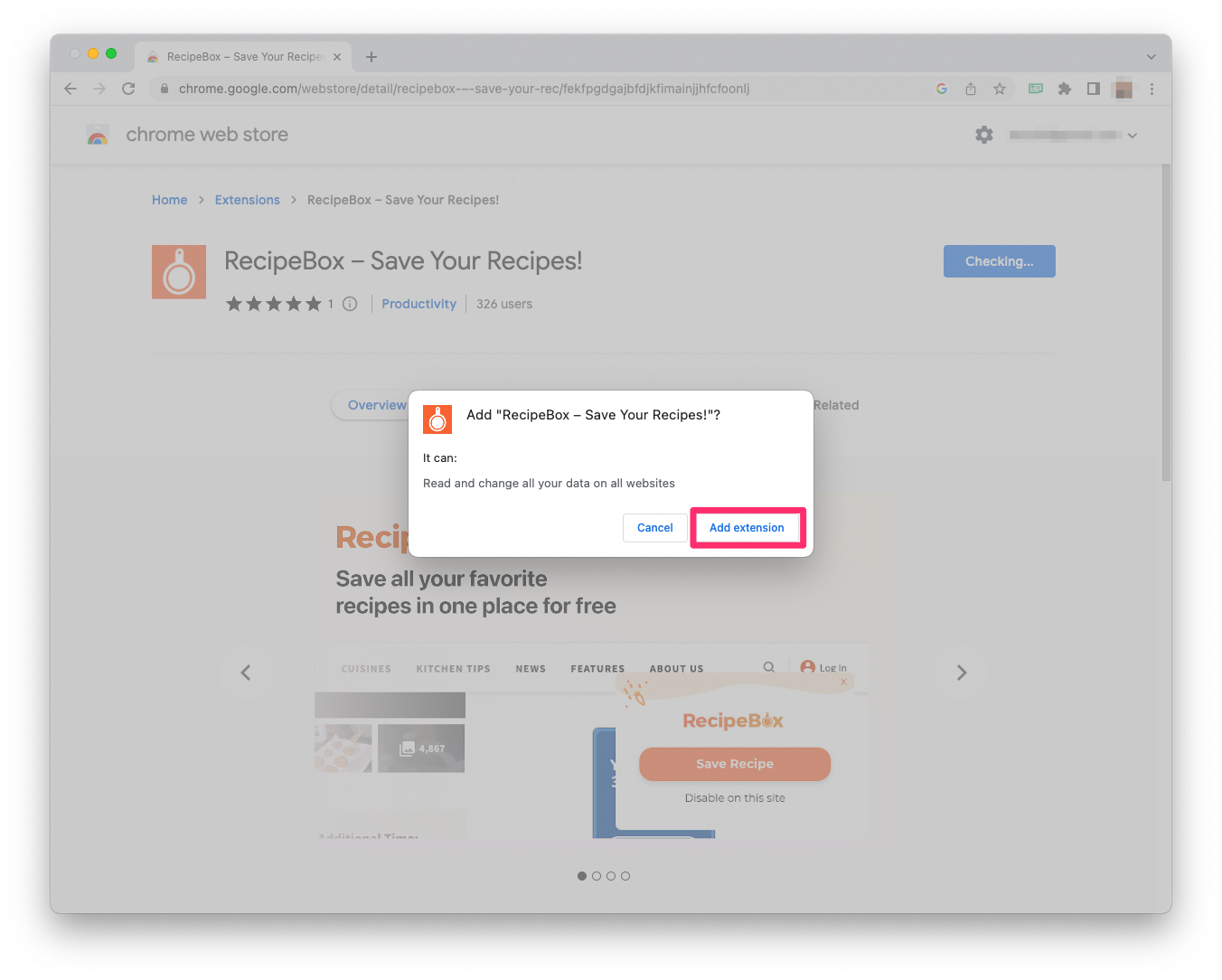 Click "Log In" to log into your RecipeBox account or sign up for a new account on recipebox.com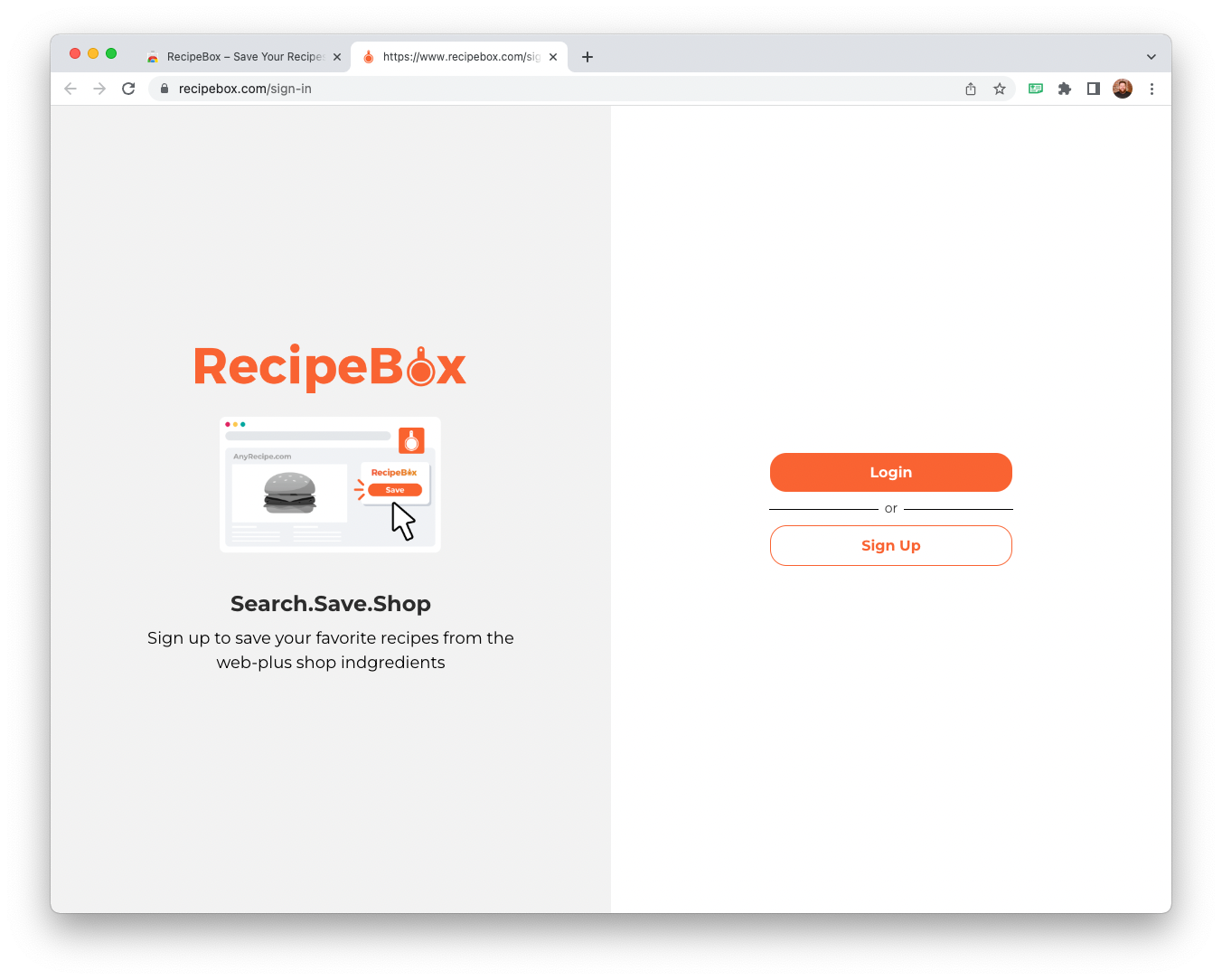 After signing in you'll be able to use the RecipeBox extension.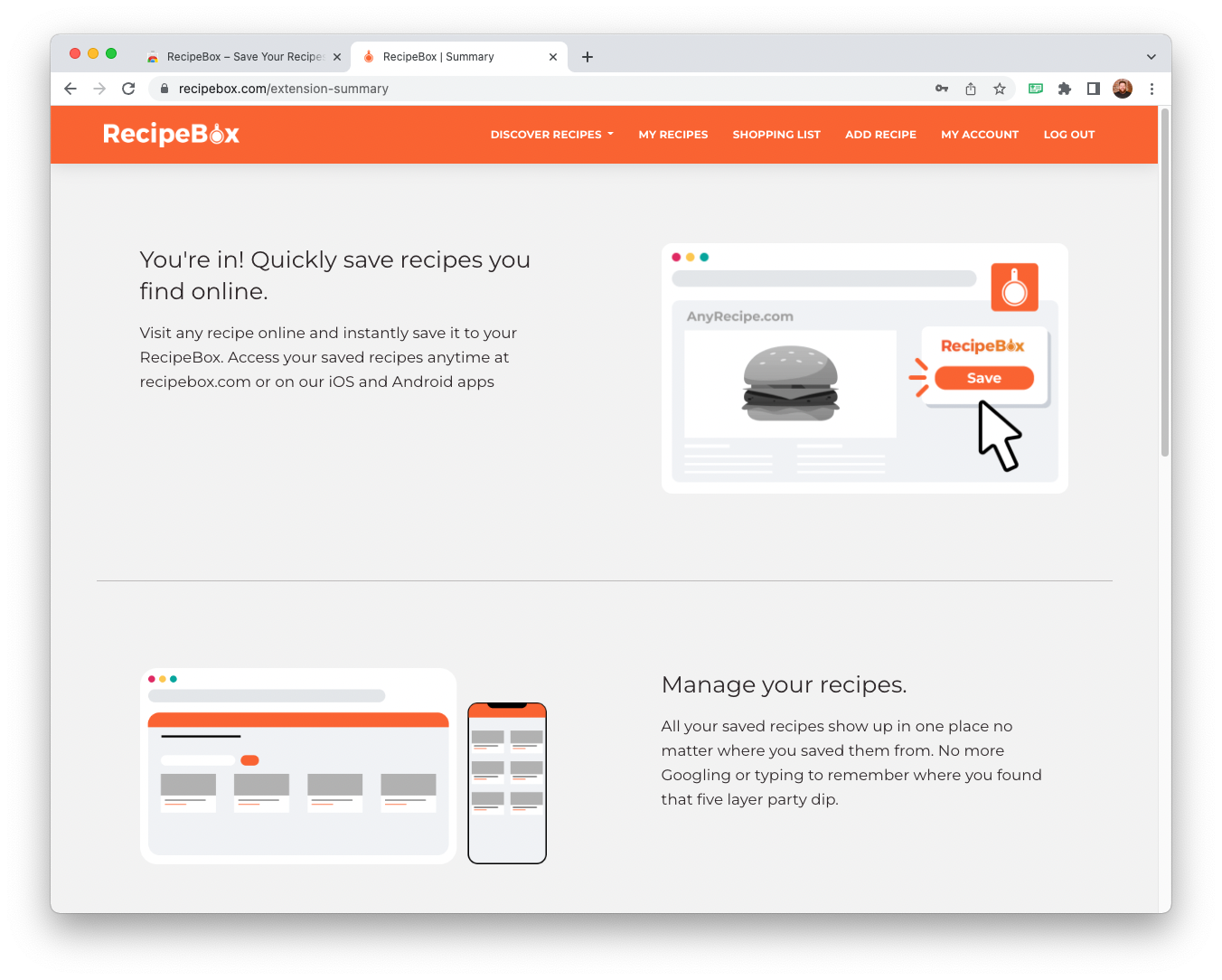 Saving a Recipe
The RecipeBox extension will automatically detect when you're on a webpage that contains a recipe. A prompt will appear in the upper right of your screen asking if you'd like to save the recipe.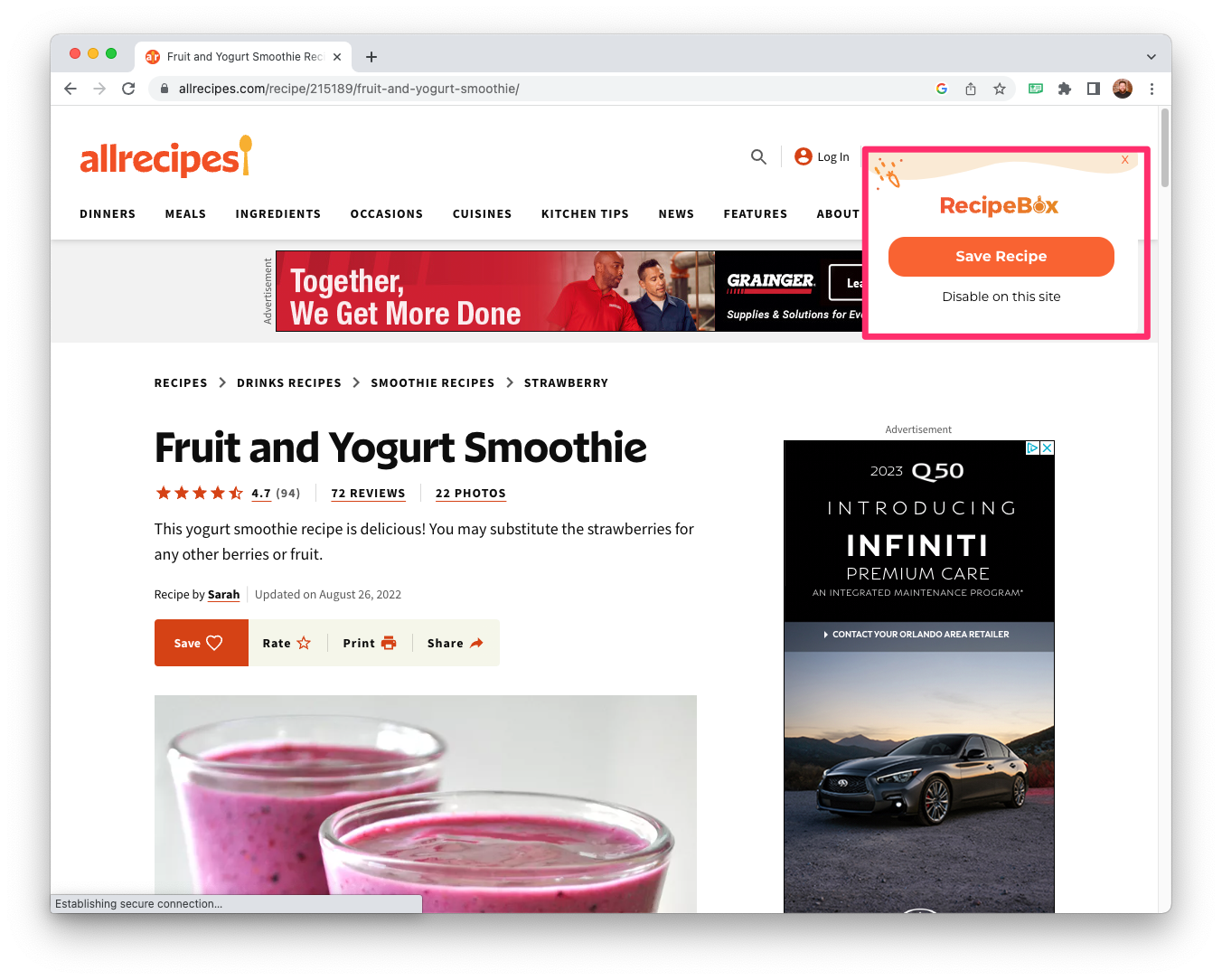 Tapping "Save Recipe" will save the recipe in your RecipeBox.

Tap "View Recipe" to view the recipe in your account on recipebox.com. Please note that if you have already saved the recipe you will only see the "View Recipe" option.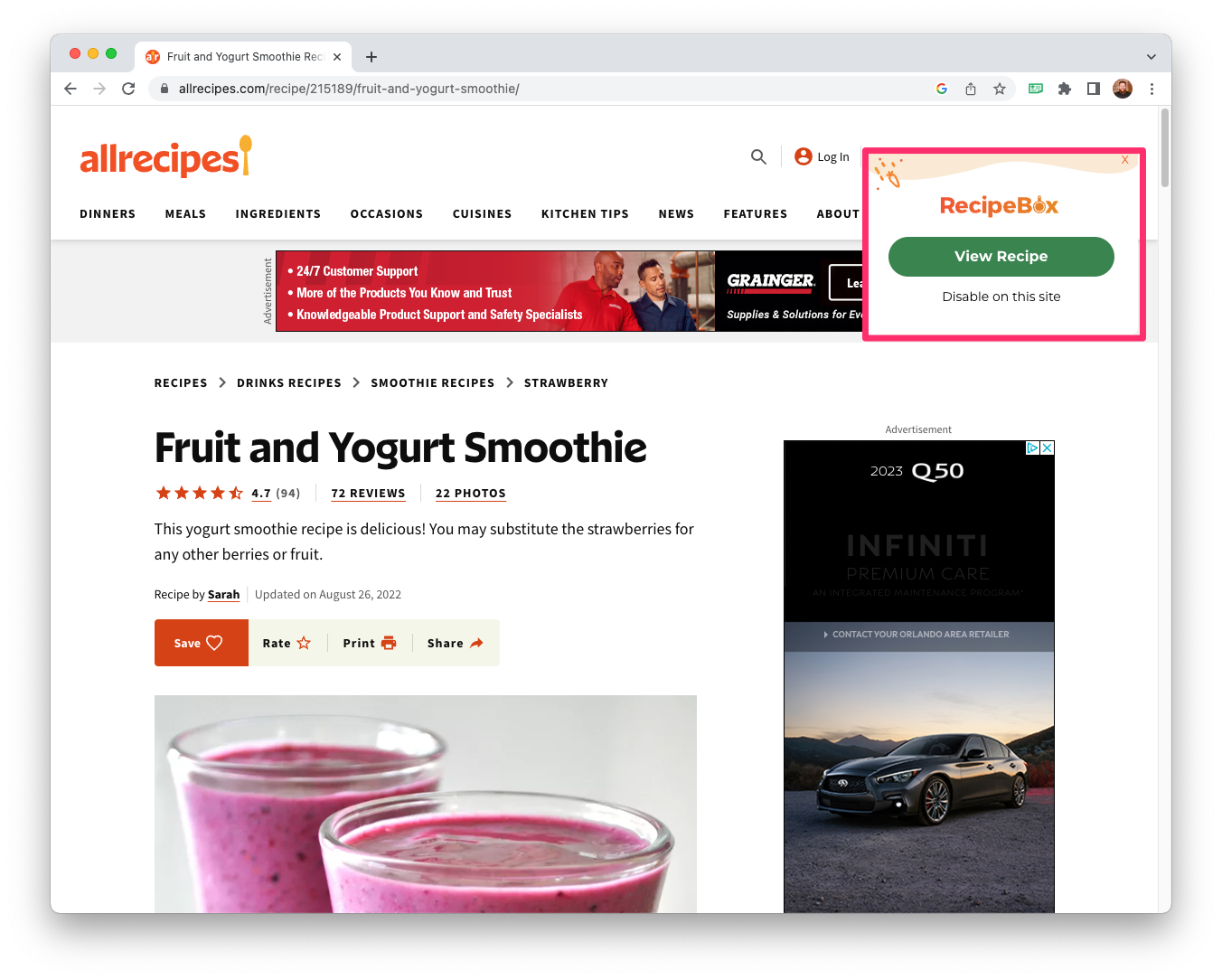 Related Articles

How do I set up the RecipeBox Safari extension?

Enable the RecipeBox Safari Extension Open the Settings app on your iOS device Search for "Safari" and tap the "Safari" icon Tap "Extensions" Tap "RecipeBox" Toggle the extension on Ensure "All Websites" says "Allow". If it says "Ask" tap "All ...

How do I save recipes from other apps?

Enable the RecipeBox Share extension First access the recipe in your app and tap the Share button. This button will be in a different location on each app. You'll see a row of your latest text messages and a row of apps. Scroll the row of aps all the ...

How do I recover my username?

Visit https://www.recipebox.com/forgot-username Enter the email address associated to your account Click "Send Me My Username" If you are a registered user we will send your username in an email.

How do I reset my password?

Visit the forgot password page on our website. Enter the email address associated to your account Click "Reset Password" Check your email. Click the link in your email to reset your password You will receive an email with a link to continue to reset ...

How do I delete a recipe?

Select a recipe from your recipe list and tap the ellipsis at the top right of the RecipeBox. Tap "Delete Recipe" Tap "Delete Recipe" to confirm Alternatively, you can press and hold on the recipe from the My Recipes tab to delete a recipe.