How do I save recipes from other apps?
Enable the RecipeBox Share extension
First access the recipe in your app and tap the Share button. This button will be in a different location on each app.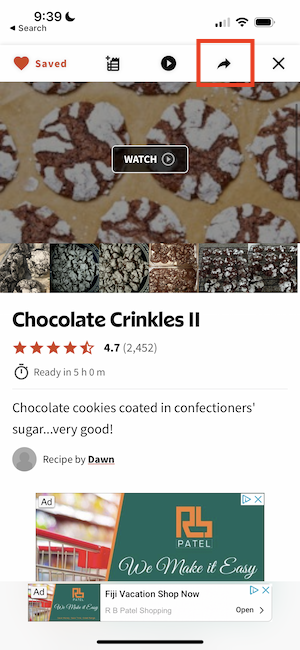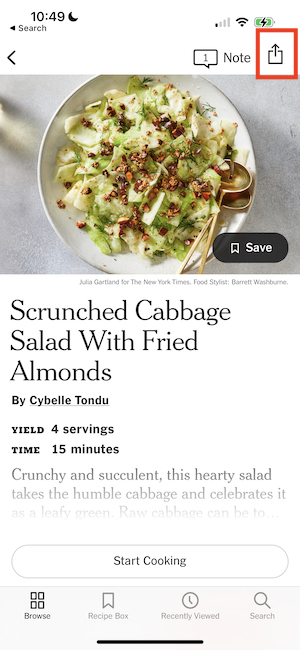 You'll see a row of your latest text messages and a row of apps. Scroll the row of aps all the way to the right and tap "More".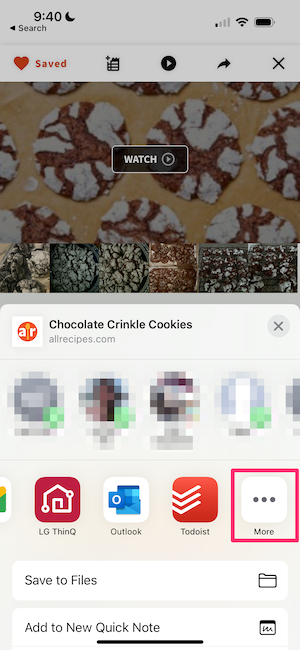 Tap Edit to edit your sharable apps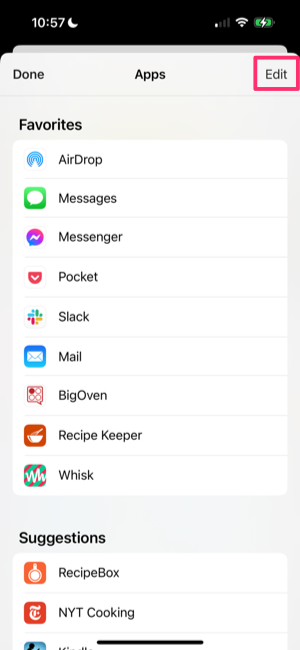 Scroll to "RecipeBox" and tap the green plus (+)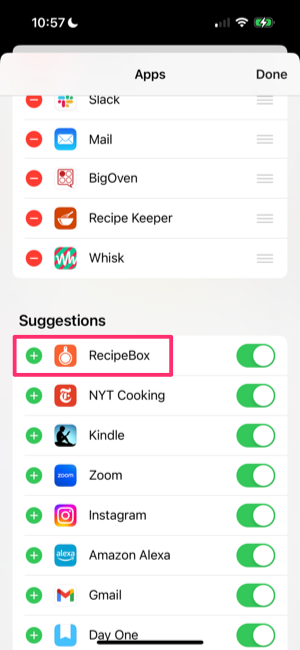 Drag RecipeBox toward the top of your apps list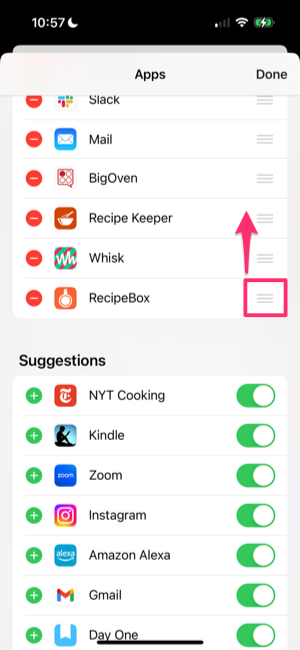 Tap "Done" to finish adding RecipeBox to your sharable apps list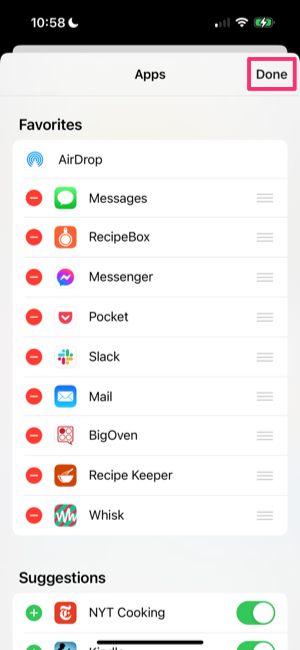 RecipeBox will now appear in your apps list. Tap the RecipeBox icon after sharing any recipe to save the recipe in RecipeBox.

Related Articles

How do I sync my recipes between multiple devices?

You can sign in on multiple devices with the same account. You must first have a registered account. Checking if you have a registered account is easy. Open RecipeBox and tap on the Settings Tab. If you see at the very top a row that says "Register ...

How do I save a recipe to my favorites?

Favoriting a Recipe Tap the heart button to favorite a recipe. Unfavorite a Recipe Tap the star button to unfavorite a recipe.

How do I set up the RecipeBox Safari extension?

Enable the RecipeBox Safari Extension Open the Settings app on your iOS device Search for "Safari" and tap the "Safari" icon Tap "Extensions" Tap "RecipeBox" Toggle the extension on Ensure "All Websites" says "Allow". If it says "Ask" tap "All ...

How do I edit a recipe?

Tap the pencil icon on the top right of the recipe detail screen. Tap the field you wish to edit When completed, tap "Save" at the top right

How do I add a photo to a recipe?

Open a recipe, tap the ellipsis icon, then tap "Edit Recipe" Tap the "Replace" button on the recipe image Tap to take a new photo or choose one from your library Select the photo you want to use Tap "Save This Recipe" to save your edits