How do I add items to my Grocery List from a recipe?
From the Recipe's detail screen tap "Add to List"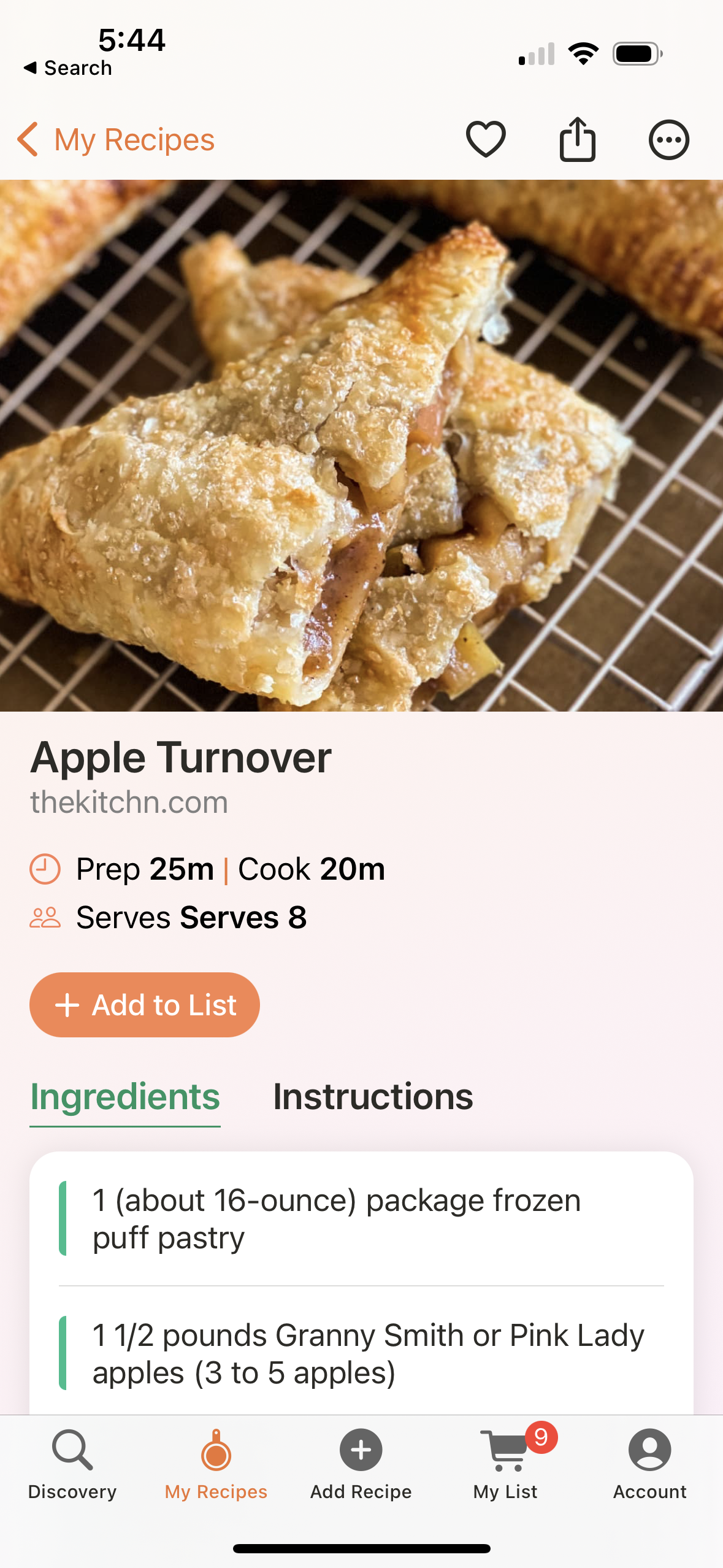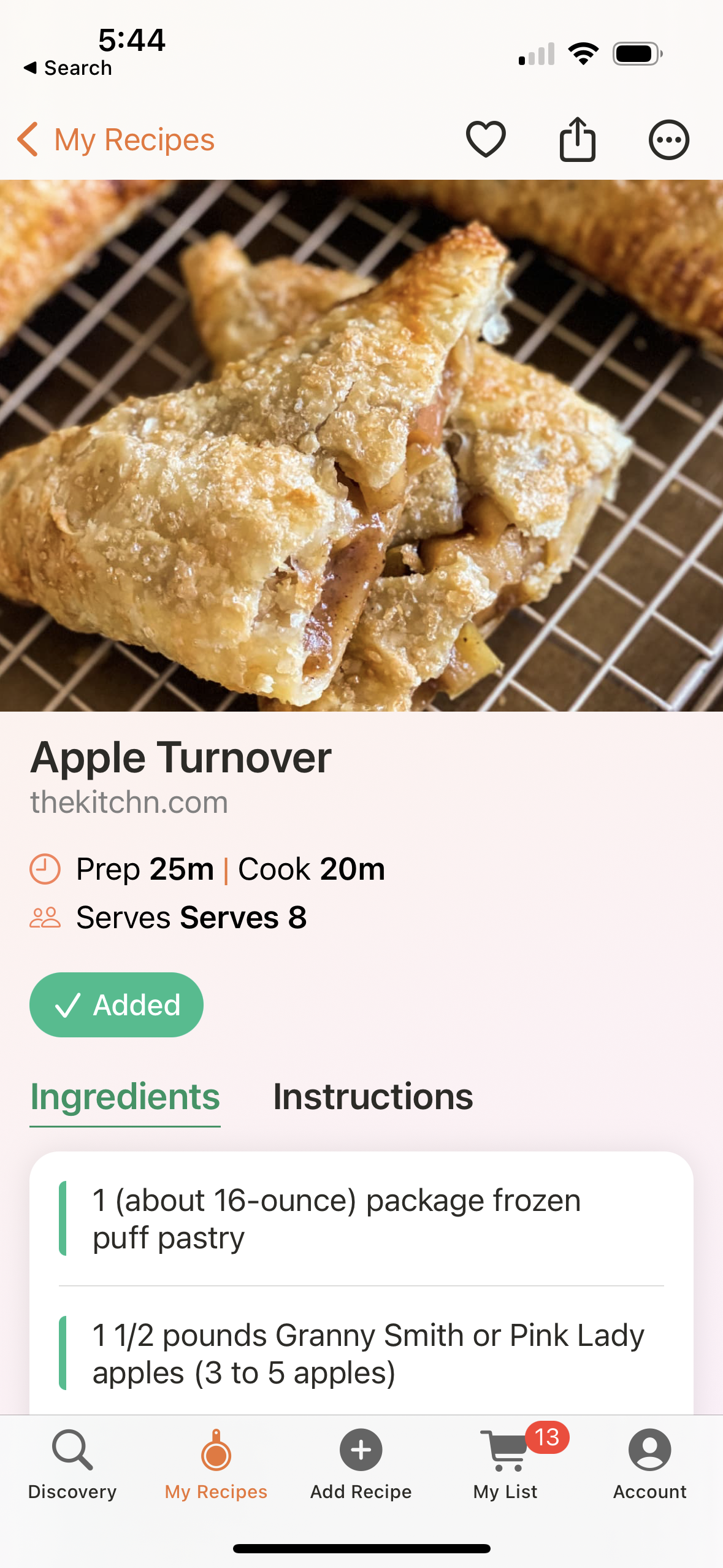 The recipe ingredients will automatically be added to your Grocery List. Tap "My List" to view your list.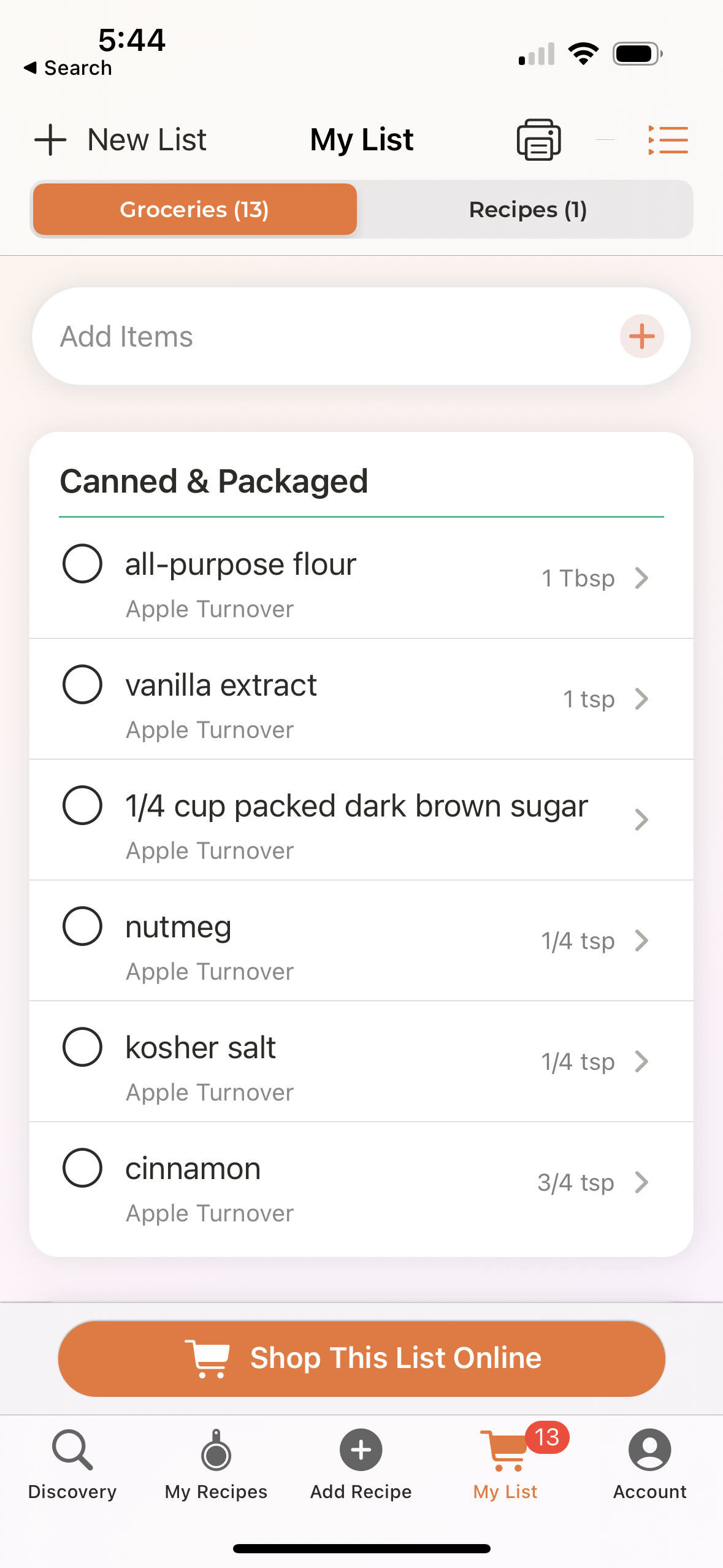 Related Articles

How do I quickly delete items from my grocery list?

Tap an ingredient on your grocery list Tap the delete button

How do I add a category to a recipe?

Tap a recipe from "My Recipes". Next, tap on the ellipsis icon at the top right of the screen. Tap "Edit Categories" button to add more categories. Tap any of the existing categories to add them to that recipe. You can also tap "Add a new ...

How do I move a grocery list item to a different section?

Tap the item you want to reorganize. Tap the section field. Tap on the section you would like to move the item to. Tap "My List" to go back to your grocery list. The item will now be in its new section.

How do I add a photo to a recipe?

Open a recipe, tap the ellipsis icon, then tap "Edit Recipe" Tap the "Replace" button on the recipe image Tap to take a new photo or choose one from your library Select the photo you want to use Tap "Save This Recipe" to save your edits

How do I delete a recipe?

Select a recipe from your recipe list and tap the ellipsis at the top right of the RecipeBox. Tap "Delete Recipe" Tap "Delete Recipe" to confirm Alternatively, you can press and hold on the recipe from the My Recipes tab to delete a recipe.